Email
Mother of Murdered Marine Comes Forward: Drops Bombshell About What Obama Did to Her. Sickening.
According to the mother of Cathy Wells, mother of Chattanooga victim Lance Cpr. Chip Wells, Barack Obama has not even contacted her to express condolences over the tragic attack.
You know why Ms. Wells? Because he doesn't give a rat's a** about your son or any of it. That's right I said it. 'Cause you were thinking it anyway.
On the Sean Hannity show on Fox, Cathy Wells had this to say about our Commander:
When asked whether she'd heard from the president, a visibly pained Wells closed her eyes and answered, "No."
When asked a follow-up question as to whether that surprised her, Wells again curtly answered, "No."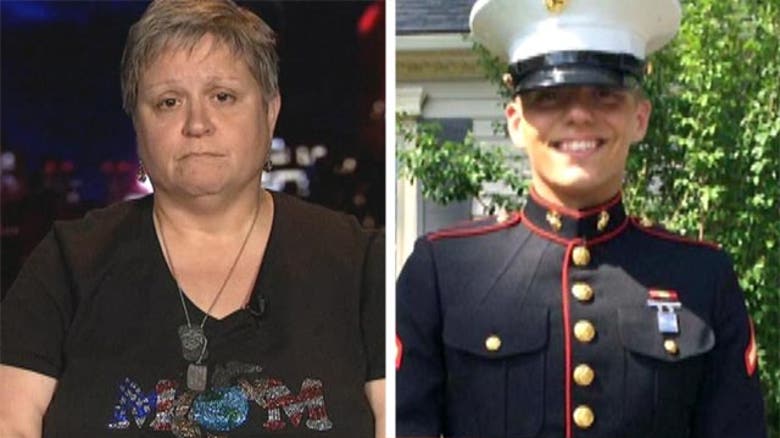 Pretty pathetic. He managed to light up the White House all rainbow-y when that tragedy went down in the Supreme Court, but dead Marines? Not so much.
Wells also lamented the fact that the Marine wasn't able to carry a firearm while on duty because of military gun-free zones, in spite of the fact that he was specifically trained in firearms.
https://youtu.be/BxUnkNbncnI
"I'm going to do what my son wanted to do before this happened. He wanted a gun," Wells said, adding she was going to buy one in her son's memory.
As for how she's holding up, Wells said it was hard but that she's surviving.
"I'm doing the best that I can," Wells told Fox News. "I'm surrounded by family and friends, and I'm doing the best that I can."
Lance Cpr. Wells and the other victims of last week's attacks deserve better than what the Obama administration has given them. It's time for our president to step up and not only honor the victims of the Chattanooga shooting for their service, but eliminate gun-free zones on military installations to ensure that this never happens again.
Sickening. Typical.
GET MORE STORIES LIKE THIS
IN YOUR INBOX!
Sign up for our daily email and get the stories everyone is talking about.