Email
[BREAKING] Gunmen Fire at Soldiers During Jade Helm 15 Training in Mississippi: Shooters Still at Large
According to WDAM-7 in Hattiesburg, Mississippi; Authorities are searching for two white men in who shot at soldiers at Camp Shelby where training excersizes for the controversial Jade Helm 15 program are going on.
Authorities responded to a call of shots being fired at the Camp Shelby Joint Forces Training Center Tuesday afternoon.
Perry County deputies confirmed the shots were fired around 12:10 p.m. on a group of soldiers training in the area.
Perry County Sheriff Jimmy Dale Smith said that there were no injuries reported.
We're not conspiracy-theorists, but… here is some:
The Army Times detailed some of the "head-scratching" conspiracy theories, including that FEMA is building domes to house those who fight back against the government, that Blue Bell ice cream trucks could serve as rolling morgues, that recently closed Walmart stores could serve as military headquarters and that the military is secretly preparing for an imminent asteroid strike.
Heavy.com News reports a vehicle matching the description of the two suspect's truck was found near New Augusta off Old Augusta Road.  Two men were questioned by MHP at The Perry County Sheriff's Department. After questioning, the two men were released and not charged.
Authorities are still searching for two white males driving a red Ford Ranger.
Police said the two suspects allegedly fired from the vehicle at the soldiers and then fled.
Members of the Forrest County Sheriff's Department and the U.S. Forestry Commission helped assist in the search.
According to Ryan Moore of WDAM-TV, a pickup truck matching the description was found off Old Augusta Road in the neighboring town of New Augusta, Mississippi.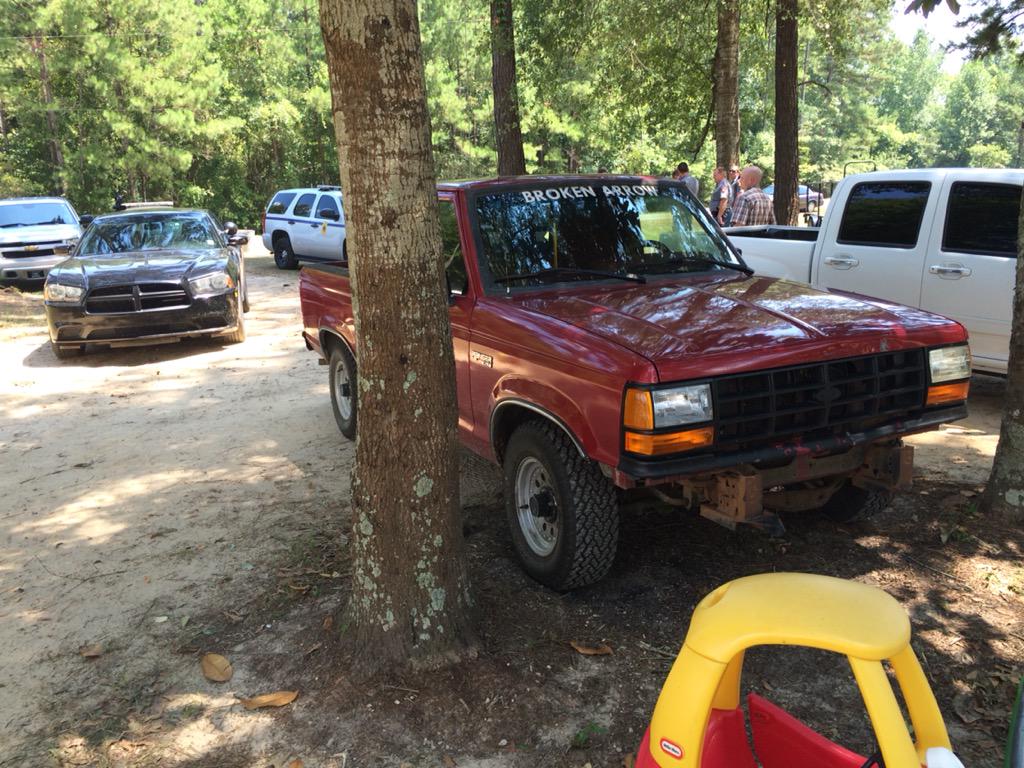 Developing…
GET MORE STORIES LIKE THIS
IN YOUR INBOX!
Sign up for our daily email and get the stories everyone is talking about.